COME VISIT MY MESSY STUDIO.
Believe it or not, I love clutter.
I actually think I get more done in a messy space.
Feng Shui this, baby!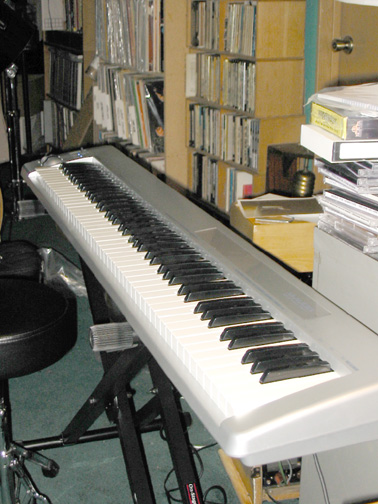 My latest acquisition! An 88-key midi keyboard.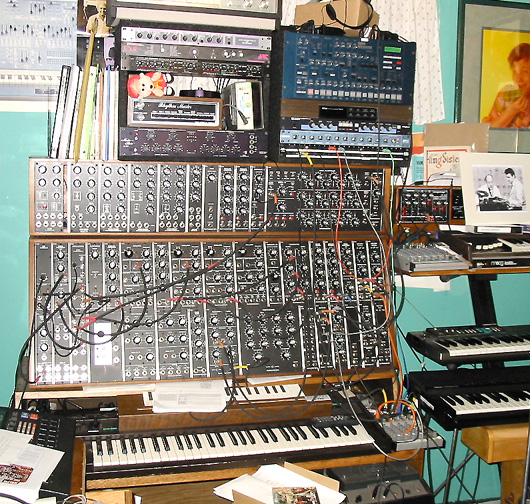 My pride and joy: My big synth, and his pals on top.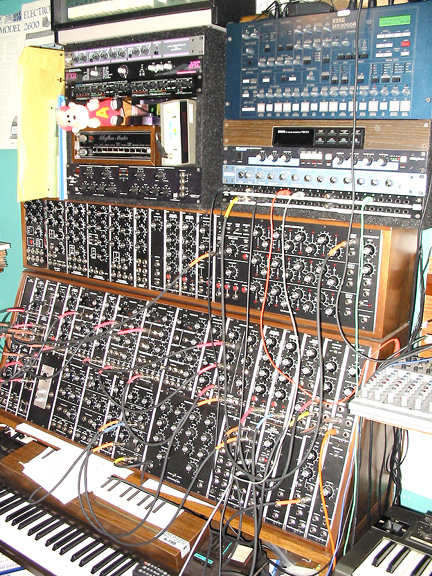 Another shot of my big synth from synthesizers.com
(Click on it, for a hi-res close-up.)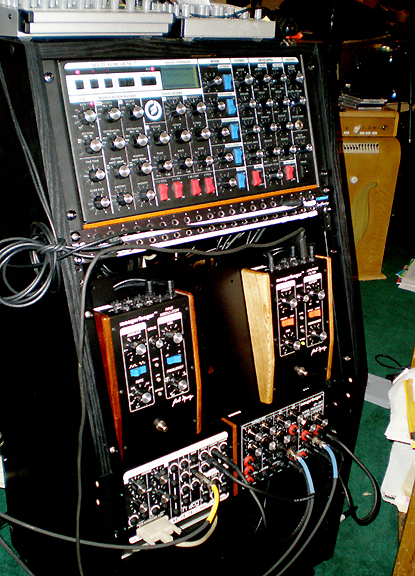 My minimoog rack. I hope to add a Moogerfooger Phaser in the middle, eventually.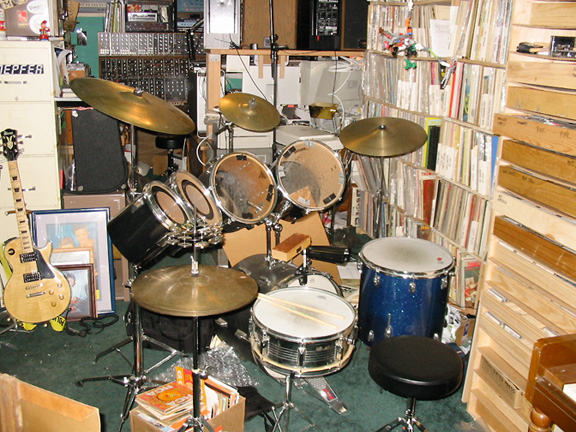 I play drums for fun. But I work with a professional drummer for recording...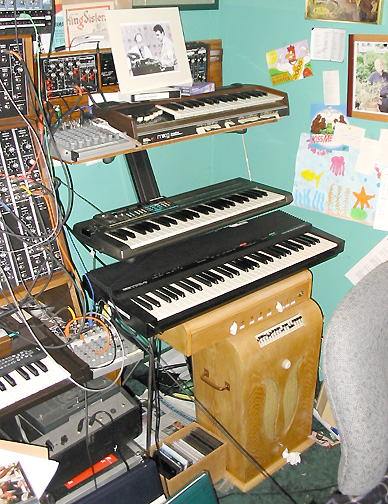 More keyboards: Moog Satellite, Korg Poly-800, Yamaha YPR-9, Ondioline.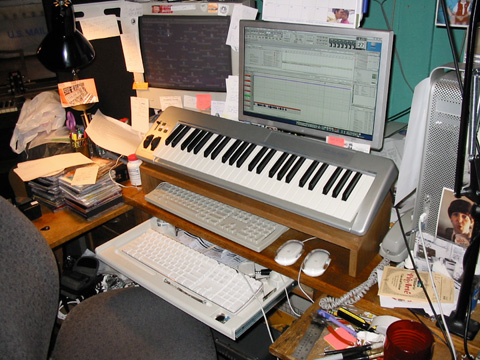 My dual MacIntosh computer set up: Power Mac G3, and G5.
(Click on photo for close-up)

THANKS FOR VISITING!