Latest update: September 12th, 2006
---
Read Jean-Jacques Perrey's and Dana Countryman's children's story


---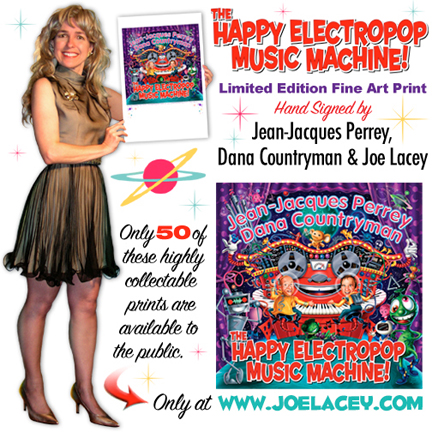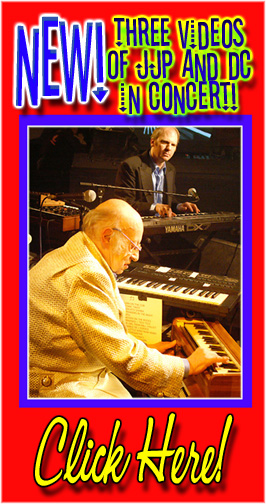 ---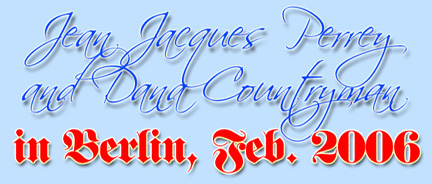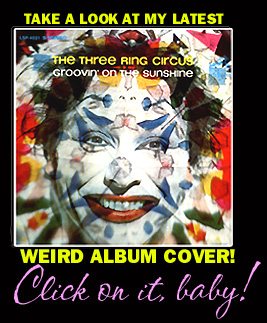 CLASSIC LINKS!
The magazine is history, but the links live on!

Photoshop Fun!
---

Take a tour of my studio! - - -

---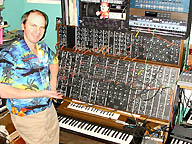 Gaze upon my synth! (12/23/04)
Ribbon Controller Project
Dana's Theremin
---

---
Wanna see something REALLY scary???
Hi, everyone! Check out my web pages: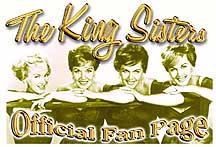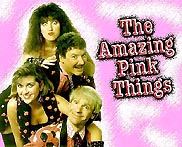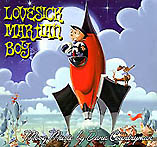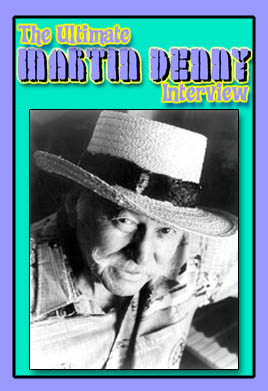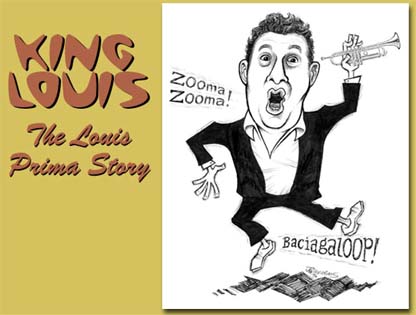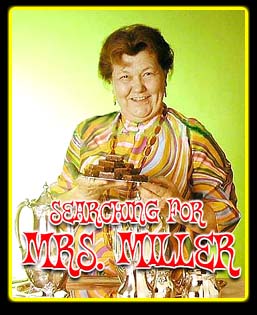 ---
Dana Countryman: A Musical Legacy
---
Dana's Favorite Font Sites: click here!
---
Hi Pals, -- Dana here...
As many of you know, for seven years, I was the editor and pubisher of COOL AND STRANGE MUSIC! MAGAZINE.
It was a great experience, but I needed to devote time to my other interests, so on of Feb. 28th, 2003, I sold the magazine to Myke O'Clock.
Questions about what happened to the magazine?
Read my note here.
Many issues are OUT OF PRINT, but you can still buy select back issue of the magazine
(Issues #15-27 only) by ordering directly from my C&SM Back Issue Order Page
---
CLICK HERE FOR A COOL PANORAMIC SHOT OF MY STUDIO,
WAY BACK IN NOVEMBER, 2003
---


UPDATE on my MOOG CD: "MOOG-Tastic! Happy Electronic Music from the 24th Century." has been pushed back on the schedule, but it will definitely come out sometime in the future. Eight tracks have been completed for MOOG-Tasic!, and will sit on the shelf for the time being. My energy recemty has gone SOLEY into THE HAPPY ELECTROPOP MUSIC MACHINE, the Jean Jacques Perrey/Dana Countryman CD Project for now. Artist Joe Lacey has creatied fantasic sci-fi fantasy cover art for the new CD. Here is a close-up of a section of the front cover, to show the amazing detail this fantastic artist does in his work! Be sure to check out Joe's web site.
Getting back to "MOOG-Tastic! Happy Electronic Music from the 24th Century.": Ace guitarist Skip Heller flew in from L.A., to lay down some groovy bossa nova guitar work on the album. Drummer Rick Bowen is also on the project, as well as virtuoso theremin player Fay Lovsky, (all the way from Holland!) Former Mott The Hoople keyboardist Morgan Fisher contributed a solo, from his studio in Tokyo, Japan. Also contributing their musical talents will be Otis Fodder, Frank M. Young, Brother Cleve, and many more! Legendary guitar session man Vinnie Bell (and one of my favorite pals) has already played on a track, and even artist Joe Lacey got into the act, playing percussion on one tune!
Click here for a little more information about the MOOG-Tastic! CD, and a sneak listen to two of the finished tracks!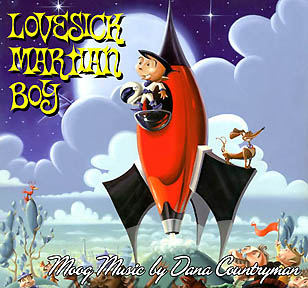 Meanwhile, THE HAPPY ELECTROPOP MUSIC MACHINE will be released on Sept. 25th, 2007 and will be available for sale through this website, Jean-Jacque's site, and also through Amazon.com).
It looks like Jean-Jacques and I will be doing a tour of the UK in March, 2007, and possibly a few other countries in the summer. During 2007, I am going to be finishing work on the book on Jean Jacques' life that I have already started. I plan to work on the book from January to April of 2007, and I've already been talking to a London publisher about putting it out.
I've already interviewed Mssr. Perrey for a week, while at his home in Europe in the summer of 2003, and I've interviewed his daughter Patricia in her home in Switzerland, as well. I'm in the process of interviewing many of his friends and musical associates, Interviews are in the can with Vinnie Bell, Gershon Kingsley, engineer Ed Friedner, Gary Carroll, Lisa Haugen-Davis, David Chazam, Gilbert Sigrist, and Billy Mure,
Next, I'll be talking to Angelo Badalamenti, Dave Mullaney, V. Vale and many others. More info on this, as it develops.
If you have contact info for other people that Jean Jacques has worked with, please e-mail me at dana@danacountryman.com.
---
Here you'll find a couple photos of electronic music legend Jean Jacques Perrey
and myself in Paris (Oct., 2000,) and Switzerland (June 2003.)

Have a look at some of my favorite records of all time!


Only click here, if you are a true Beatle's fan...
Coming:
A web page dedicated to the Ondioline with sound samples.
More photos that probably only my mother would be interested in...
Mindless drivel, and more!
Read about my...
...journey into analog synthesis
Don't leave yet! Here's a

Special Message from Dana!
E-mail me!
people have visited here, including you. Thanks for stopping by!